BEET STREET 2017! Saturday, October 14th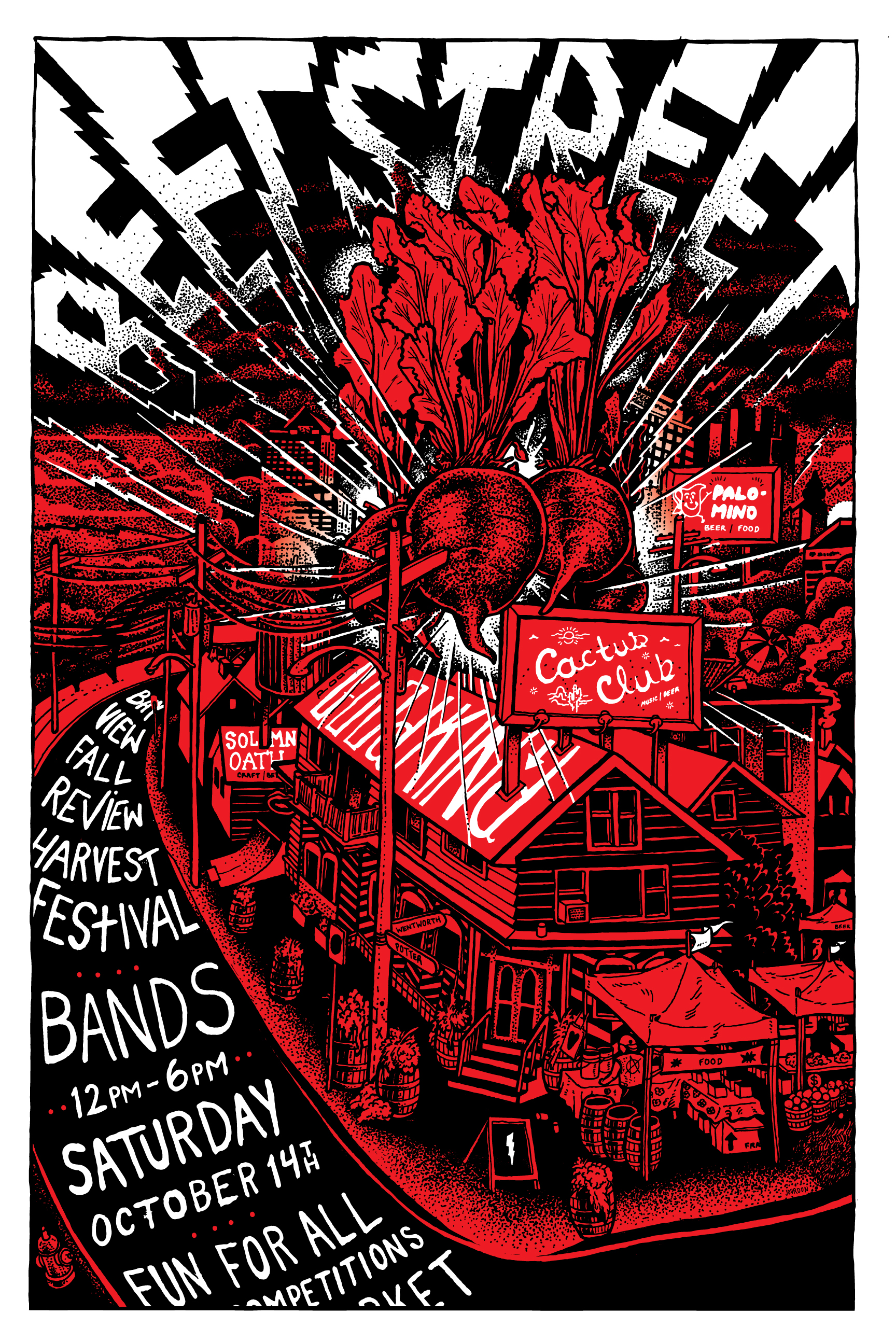 Mark your calendars for our annual fall festival: it's a farmer's market, live bands, craft beer, cocktails, vendors, food and fun!  BEET STREET 2017!
SATURDAY OCTOBER 14TH, NOON 'TILL 6:00PM!
Join Goodkind, Cactus Club and Palomino, as Bay View's neighborhood joints come together to enjoy an autumn day with music and revelry.  Bring the whole family!  More details to follow!
Call 414-763-4706 for more information
Goodkind will also be hosting  an After-Fest Dinner. This Dinner Is Available After 6:00 P.M. (Serving Until 1:00 A.M. ALWAYS) Tonight 10/14/17 Walk-Ins Only,. Come Eat & Drink With Us After Our 2nd Annual Beet Street Harvest Festival!
MENU
BITES
Fried Chickpeas 3
Seaweed Chips 4
Chicken Liver Mousse 6
AFTER-FEST FARE
Caesar Salad | Escarole | Sarvecchio | White Anchovy | Pan Con Tomate ⌯9
Fromage Fort | Crudité | Baguette 10
Butternut Squash Soup | Horseradish Whip | Granola 8
Patatas Bravas | aioli  6 +with Chorizo Sausage 12
Crisp Monterey Bay | Calamari | Basil | Lemon | Remoulad | Charred Scallion ⌯ 13
champagne battered Oyster Mushrooms | Kohlrabi | Parsley | Piquillo | Honey Vinaigrette 12
Rotisserie Chicken Wings | Yogurt Sauce | Herb Honey 13
Roasted Pork Sandwich | Provolone | Collard Pesto | Troubadour Bun 9
Goodkind Burger | cheddar | lettuce |onion tomato | Troubadour Bun ⌯ 12
Goodkind Veggie Burger | Lettuce | Onion | Tomato 12
Linguine Alla Carbonara Egg | Pancetta | Pecorino | Black Pepper | Pea Shoots ⌯ 15
DESSERT
Beet Brownie | Caramel | Bay Leaf Ice Cream 7