LADY BUSINESS! :: A Day of Celebration & Support for the Women of Our Community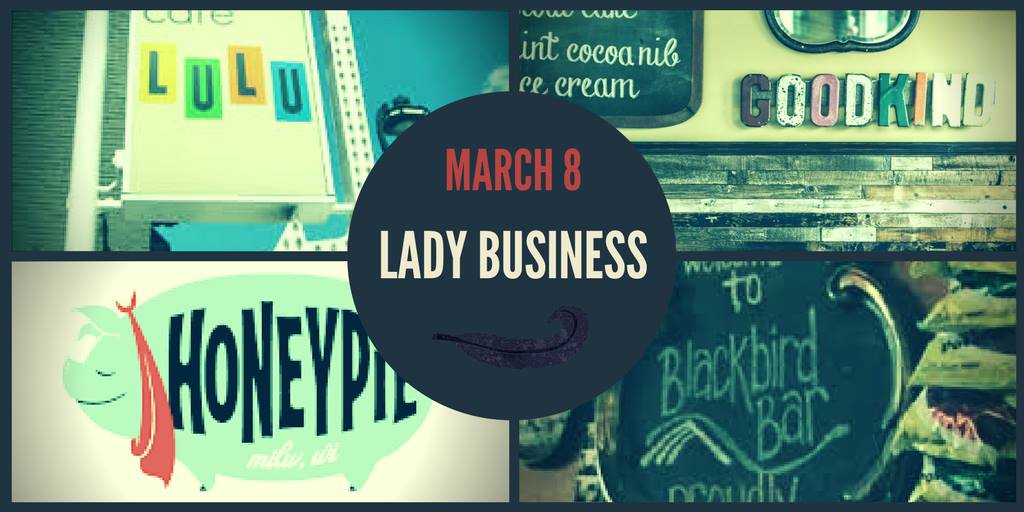 Join us in supporting local, women-owned businesses! The following establishments have agreed to donate a percentage of their earnings on March 8 to the Milwaukee Women's Center. This event is in solidarity with A Day Without A Woman.
Participating Businesses:
Goodkind
Classic slice
Honeypie
Palomino
Healium
Blackbird Bar
Sugar Maple
Cafe LuLu
Stag Barbershop
Lazy Susan
Alive and Fine
You can donate directly to the Milwaukee Women's Center here: http://communityadvocates.net/help/volunteer/
Please mention Lady Business in your donation comments.